Register Now! 
The Manor Park Community Council (MPCC) endeavours to provide opportunities for members of the community and beyond to develop their minds, bodies, and community spirit. Below you can see programs for Children that are open for registration right now!
MPCC programs, events and activities do change with the seasons. Continue scrolling to get a feel for seasonal programs that we offer throughout the year.
---
March Break Camp
Terrarium Workshops
Cooking Club
LEGO®
Dungeons & Dragons
Babysitting & Home Alone
Baseball
Soccer
MultiSport
Jr.NBA Basketball
Fall Sports
---
March Break Camp
March Break Camp is back at the Manor Park Community Center! Join us this March Break for an in-person day camp for children.
Arts, crafts, music, movement and more. Quiet time and free play will be interwoven into the day. Dress for the weather, and expect lots of outdoor play! Campers can expect organized games and activities as well as time to socialize and relax. All counsellors are qualified and enthusiastic staff from MPCC's Before- and After-School in Manor Park Program. Registration is on a first come, first serve basis until spaces are full. At which point a waitlist will open. Parents will be contacted from the waitlist in the order which they appear, if additional spots become available. Payment is for a full 5 days. Children attending must be potty trained.
A Parent Handbook will be distributed prior to the camp's start date. 
The 2023 Parent Handbook can be found HERE.
March 13 - 17, 2023
Ages 4 - 10
8:50 AM - 4:00 PM
100 Thornwood Road
$345
Registration opens January 23, 2023 @ 9:00 AM
---
Terrarium Workshops
Kids will love creating their very own - easy to care for - terrarium! Workshop lead by 11 year old Selena and her mom, Nadia, participants will exercise their creativity and decision making while putting together their very own terrarium! Kids will also learn about plants and plant care, all while having fun! All supplies included.
Sunday March 26 2023
10:30 - 12:00 PM
100 Thornwood Road
$40
Tuesday April 11 2023
6:00 - 7:30 PM
100 Thornwood Road
$40
---
Kids Cooking Club: What's For Dinner?
Returning Fall 2023!
New session dates coming soon!
Join Donna in the MPCC kitchen this winter and explore new recipes and cooking techniques! Kids will learn new flavours, ingredients, recipes – and the proper way to set a table! Kids will build their confidence in the kitchen while having fun with friends.
Parents take the night off from cooking because - dinner is included! Each week the group will prepare a homecooked meal with help from Donna, and then sit down together at the dinner table to enjoy their hard work. Don't forget to bring a take-away container from home to snag some left-overs for tomorrow's lunch! No prior experience in the kitchen required. Kids will discover new skills, talents – and maybe even tastes! Ages approx. 7 - 12.
(Life is expensive. Ask us about The Opportunity Fund!)
6 weeks
Thursdays, March 23 - April 27, 2023
5;30 - 7:15 PM
100 Thornwood Road
$139
Thursdays, Jan 26 - Mar 2, 2023
5:30 - 7:00 PM
100 Thornwood Road
$139
---
LEGO®
Watch for these programs returing in 2023:
LEGO® SPIKE Prime Robotics & Scratch Coding (Ages 6-7)
LEGO® SPIKE Prime Robotics & Scratch Coding (Ages 8-12)
PA Day 1/2 Day Camps: LEGO® Powered Up and Robotics (ages 6 - 7)
PA Day 1/2 Day Camps: LEGO® Powered Up and Robotics (ages 8 - 12)
---
Dungeons & Dragons
Dungeons & Dragons Online
Join the MPCC for a new season of Dungeons and Dragons Online! Become a player in the world's most popular table top role-playing game. In D&D, players take on the role of a fantasy themed character within an adventuring party of up to 7 characters. The party will work together to overcome various physical and mental obstacles introduced to them by the storyteller. Players will be required to go on a weekly adventure cultivating their creativity, teamwork, decision-making, commitment, and character development skills.
D&D is typically played at a table. We will play on a virtual table top, that will allow players to have a similarly immersive experience. So, join our resident Dungeon Master and see if you have what it takes to be the hero in your own story!
Our first "class" will be a "session zero" when Dungeon Master Doug will open up with some rules, general info and how the campaign will work. So please know that there may not be a full two hours of game play on the first "class".
About your DM: Doug Coughler is a published RPG author who has been playing tabletop role playing games for nearly 40 years. He brings to the table several years of running games both in-person and online, and a background in theatre to help bring life to the game.
Wednesday nights & Sunday nights
New sessions starting September and November 2023
Register HERE
Dunegons & Dragons March Break Camp
Join our "Dungeon Master in Residence", Doug Coughler, as we take our Dungeons & Dragons program from the computer screen to in-person. We will be running two full day sessions of Dungeons and Dragons during March Break in 2023. In addition to playing the game, Doug will be sharing tips and tricks on how the players can play the game at home with their friends at little-to-no cost, and discussing some of the differences between in-person and online play.
Things to know:
New players are welcome and encouraged!
No electronic devices are required. We will be playing primarily pencil and paper. If you have a device you wish to use, you may.
Pregenerated characters will be available, or you can make your own on the day of the session.
If you have your own books, dice, adventure journals, etc., you are encouraged to bring them. If you do not have these, there will be extras available at the table.
The sessions will take place on Tuesday, March 14th and Friday March 17th, 2023.
Please note: Anyone can register for either game! Player should note that if they play on Tuesday, they will be playing the same story again on Friday as well.
Tuesday March 14 2023
9:00 AM - 4:00 PM
1805 Gaspe Ave in Manor Park
$95
Tuesday March 14 2023
9:00 AM - 4:00 PM
1805 Gaspe Ave in Manor Park
$95
---
Babysitting & Home Alone Courses
Red Cross Babysitting Course
The Red Cross Babysitting Course will provide the training kids need. This Babysitter training course is designed for youth aged 10.5 – 14. Participants learn how create and manage a babysitting business and how to supervise younger siblings or other children in a safe and responsible manner. Aspiring babysitters also learn basic first aid skills.
Topics include:
How to find clients and make money babysitting
Caring for children of all ages
Creating safe environments and preventing accidents
Fire safety and prevention
What to do in an emergency
Good decision-making and leadership skills
Basic First Aid skills
Students successfully completing the Workshop receive a certificate and a full colour take home manual.
This workshop is presented in partnership with Safety Tree Canada.
Students should bring a pen, healthy snacks and lunch, refillable watterbottle and indoor shoes.
Saturday, Sept 9, 2023
9:00 AM - 4:00 PM
1805 Gaspe Ave
$108
Register HERE
Saturday, November 25, 2023
9:00 AM - 4;00 PM
1805 Gaspe Ave
$108
Register HERE
Home Alone Safety for Kids Course
Is your child prepared to take the first steps towards staying home alone? The Home Alone Safety for Kids program helps children gain confidence to and skills to stay at home alone successfully. This safety program is designed for children aged 8.5 through 12 years old. Safety and awareness are the common themes in this program. All information is current so it reflects what today's children are facing when home alone.
Topics include:
  Street smarts and bike safety
  Online and internet safety
  Snacking and kitchen safety
  Home fire safety
  Sibling rivalry
  Preventing accidents
  How to handle emergencies and other situations
  Basic first aid skills
  People safety (Stranger danger vs. Safe strangers & "not-so stranger" danger). Identifying "Tricky people".
Students successfully completing the Workshop receive a certificate and a full colour take home manual.
This workshop is presented in partnership with Safety Tree Canada.
Students should bring a pen, healthy snacks, refillable waterbottle, and indoor shoes.
Saturday, October 14 2023
9:00 AM - 4:00 PM
1805 Gaspe Ave
$108
Register HERE
---
Returning October 17 2023!
Register HERE
This program is a great introduction to the sport of basketball and the perfect platform to build and develop existing skills. Your child will run, jump and shout their way into a love for one of Canada's most in-demand sports.
The Jr. NBA program curriculum is designed by Canada Basketball and NBA Staff to teach the game of basketball to players aged 5-12. Equipment, nets, drills and games will all be age appropriate and based on the latest foundations in long-term athlete development.
All players will receive (and get to keep):
Reversible jersey
Basketball
Parent guide
Jr. NBA is offered in the Fall and Winter sessions. Please click here for Sport programs currently open for registration.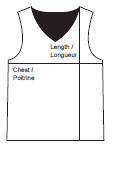 ---
Fall Sports for Kids
Soccer
Join us on the Manor Park Sports Fields this September for Manor Park Soccer! Look for a high energy program that will nurture a fun-filled, inclusive atmosphere where children can thrive and fuel their love for sport! Sessions will start with skills & drills designed to meet your child's age and promote physical literacy. Skills and drills will transition quickly into games, games, games!
Manor Park Soccer lives the mantra that big things are accomplished in small steps. Groups, field size and equipment will be kept small, so your child gets the most from this program. Why? Smaller teams and small field size means your child is actively participating and has more opportunity to play the ball. Nets and soccer balls that are sized for their age means that your child has the proper size equipment for their age.
Every player receives a t-shirt!
First Kicks: Ages 4-6 years
Saturdays, September - October
10:00 - 10:50 AM
$100
Register HERE
Fun with the Ball: Ages 7 - 11
Saturdays, September - October
11:00 - 11:50 AM
$100
Register HERE